PET TRAVELS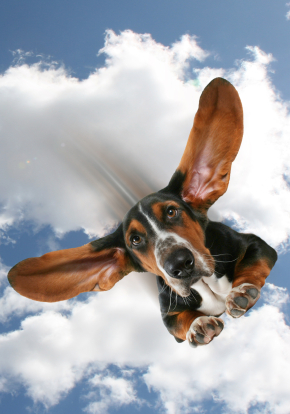 Playtime Unleashed at Point Isabel -
The Nation's Largest Off-leash Dog Park Helps Canines and Their Companions Unwind
Frolicking with Fido in the Florida Panhandle
-
Take Your Dog for a Swim (or Run) in the Gulf Coast Sun
A Match Made on Horseback
-
Saddle Up for Some Romance on the Rural Roads of Ireland
Are They Amused?
-
Caring for Your Pets While You're Seeing the Sights at America's Theme Parks
Bowser Bootcamp
-
Doggie Fitness Programs Provide Tail-Waggin' Fun
Flyin' with Fido
-
How to Travel with the Greatest of Ease
Go, Dog, Go!

And Take Me With You
-
Races for People and Their Pets
Hound Dog Hotels
-
Wag Hotels and The Barkeley Help Take the "Guilt" out of your "Trip"
K9s & Cocktails
-
Hotel Indigo's Canine Cocktails Have Guests Celebrating "Yappy Hour" with Man's Best Friend
Pet-Friendly L.A.
-
Hollywood's Gone to the Dogs! (Or Rather, They're More than Welcome in Tinseltown)
Pilots N Paws
-
Where Every Pet Has Its Day, Thanks to Volunteer Aviators
Pony Express
-
Ever Wondered What Goes Into Transporting a Horse?
R.I.P. Little Buddy
-
After our Beloved Animal Companions Travel to the "Great Unknown" - Where Do They Go?
Traveling to Mexico with the 'Barkers'
-
Or: How to Make Friends in a Foreign Country & Keep your Dogs Safe & Happy


You've Got a Friend
-
The Fairmont Hotel's "Canine Ambassadors" Welcome Guests Across the Globe