PILOTS N PAWS


Where Every Pet Has Its Day, Thanks to Volunteer Aviators



By Katey Pfeil
At times we all need a helping hand; someone to help us out when we are down on our luck and it feels like the word has turned its back. However, humans aren't the only ones who need this kind of support. According to the National Council on Pet Population, almost 10-million shelter animals are euthanized each year. Although that number is staggering (and seems overwhelming to the majority of us), one organization, Pilots N Paws, sees hope in the grim reality of it all.
Established in February 2008, the non-profit group Pilots N Paws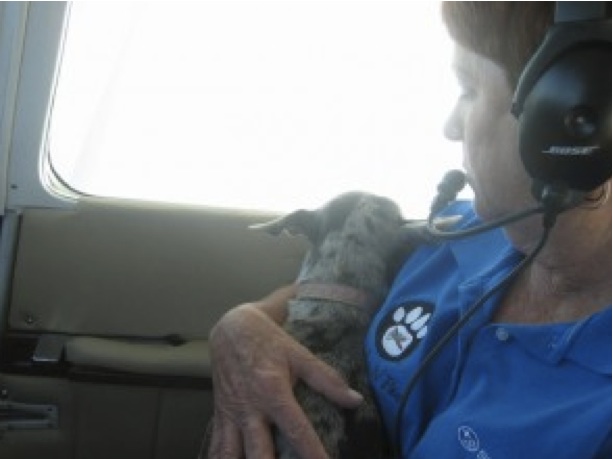 was started when co-founders Debi Boies and pilot Jon Wehrenberg discovered that aviation could be a huge blessing to animals that needed to be transported from high-kill shelters to non-kill shelters, or even new homes. It all started when Boies (a Doberman Pincher advocate) sent an email asking friends if anyone would be traveling and could bring a dog that was in a Florida shelter to her home in South Carolina. Wehrenberg (who was based in Knoxville, Tennessee at the time) replied, explaining that he could fly his six-seat, single engine plane down to Florida to deliver the lucky pup.
As she related to ABC news in 2009, Boies remembered feeling shocked that Wehrenberg would so readily help her, but what's more, that he wanted to deliver the dog via airplane.
"Most people who aren't involved in aviation think it's a big deal, but it's nothing special," Wehrenberg tells Paw Nation, a website catering to animal lovers. "It's just another way to travel. There are a lot of general aviation pilots looking for a reason to fly."
Since its inception in 2008, Pilots N Paws has grown into an online based organization,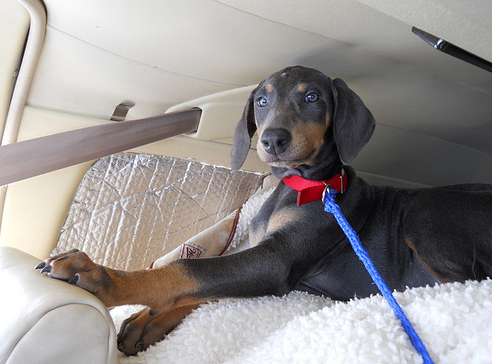 which provides a place of communication between pilots and animal advocates who know of critters that need a "lift". The organization facilitates (but does not arrange) "furry flights" throughout the nation. Animals that may very well have been euthanized now have the opportunity to be transported to non-kill shelters, and other places of refuge.
However, these types of animal rescue missions are not cheap. Unfortunately, the average animal airlift will cost $2,500. "Between the fuel, maintenance and plane permits, it's an expensive endeavor, but a necessary one," one pilot posts on the Pilots N Paws website. By law, pilots are not allowed to accept any compensation whatsoever, not even a donation for fuel cost, which means that every pilot pays out of his or her own pocket to undertake these flights.
So far, the site has over 6,000 registered users, as well as about 1,500 pilots (the goal is to get 10,000) who are available for "furry flights", usually with very short notice. To eliminate bureaucracy, there are no scheduled trips and the organization does not actually organize individual pick-ups.
Under the "Animals Needing Transport" section of the website, potential pilots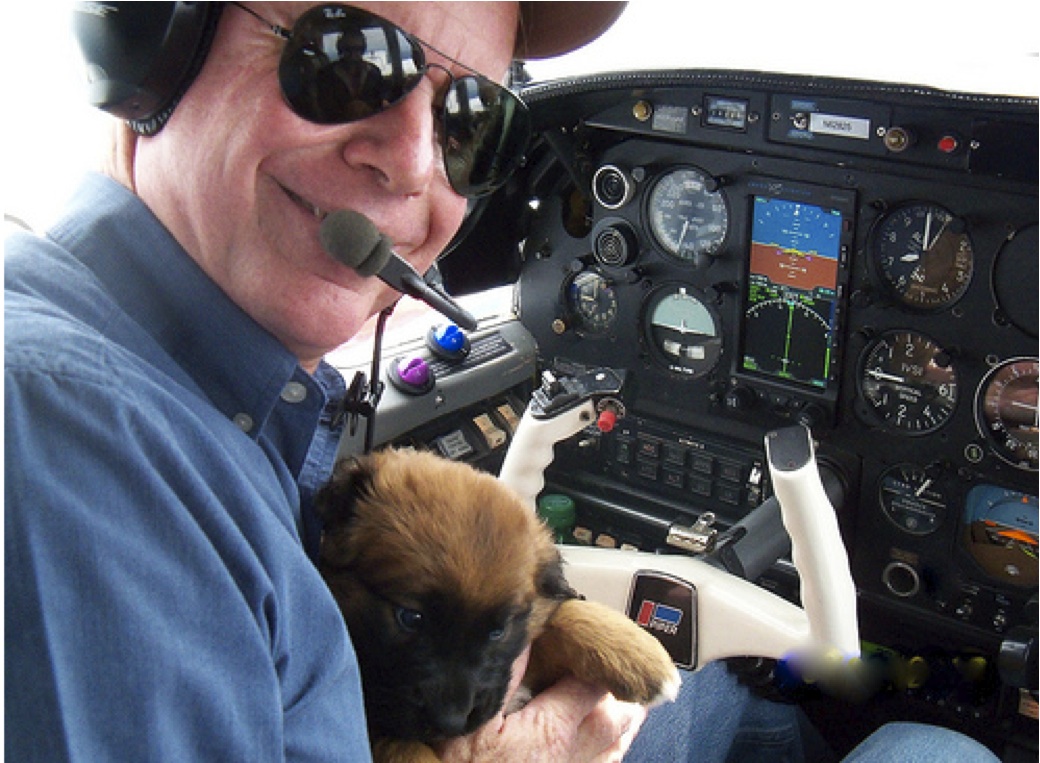 can see what animals need rescuing, and in what location. The idea is that foster and animal shelter "parents" will get in contact with pilots to decide if a transport can be made possible. Sometimes though, pilots looking for a reason to just get "up in the air" visit the site and are able to put their ability to use for a greater good.
One such pilot is Jim Matthews, who recently flew four dogs, including a pregnant schnauzer that went into labor. The dog "looked up at me … knowing this was her very last chance. I cried for the first time in years," he told Boies in an e-mail she posted on the Paws N Pilots website. He radioed ahead that he had an emergency; the dog was then raced to a veterinarian, and gave birth to 10 puppies.
But what do the dogs think of riding in a plane? Most of them are quite happy with their accommodations, according to the website. Although they may be a little wound up at first, especially as they get use to the engine's noise and the air pressure changes, they usually calm down and adjust quite well. Pilots make sure to take the passengers' individual needs into consideration, and transport animals in roomy, comfortable crates—registered pilots are required to follow certain safety conditions, as outlined by the organization.
If animals are amputees, older, pregnant or have medical needs, flying is easier and safer. Boies says ground transportation is an option for rescues traveling short distances, but for new homes that are far away, air transportation is much less stressful for the animals.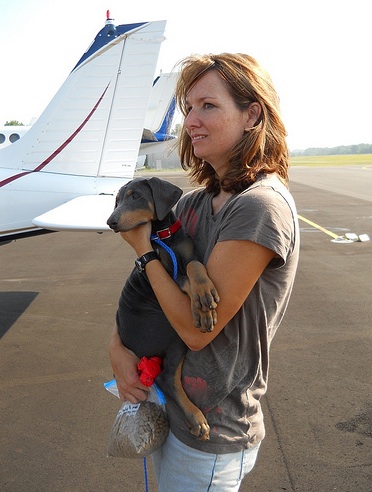 Dogs (although the majority), are not the only passengers that Pilots N Paws has flown. In fact, pilots also rescue other small animals, such as cats, rabbits, pot-bellied pigs and reptiles—including a 13-foot python that was fair lifted several months ago.
However, the organization cannot continue its efforts without the help of volunteers. If you are interested in getting involved with Pilots N Paws, there are a couple ways you can help.
If you're a pilot (or know one) who may want to learn more about participating in rescues, take a look at the organization's website. Another way to help is to "get the word out" about Pilots N Paws by downloading and printing out the flyer that's available on the site. Boies asks that volunteers post them at any local airports they may visit.
FAST FACTS
http://www.pilotsnpaws.org
info@pilotsnpaws.org
Photos courtesy of Pilots N Paws