Are

They

Amused?

Caring for Your Pets While You're Seeing the Sights

By Jeannine Clark
Traveling with pets can be both a joy
and
a challenge.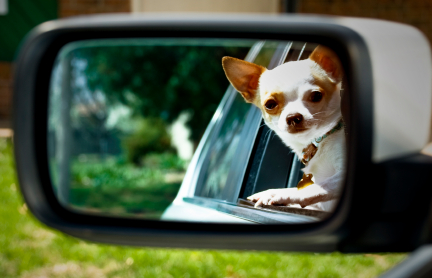 You bring them along because you want to keep them close, but what can you do with them if you're planning to spend an entire day visiting an attraction that's far from home?
Fortunately, many well-known theme parks have considered this and offer solutions to ease a pet owner's mind. The following is a list of attractions you can enjoy while your pet is kept safe, and close by:
1) One of the most pet-friendly theme parks in America is
Dollywood
. The Great Smoky Mountains' theme park, located in Pigeon Forge, Tennessee, is owned by legendary country singer Dolly Parton. A daily boarding fee at their "Doggywood" facility provides each dog with its own water supply, and a walking area is located adjacent to the building so owners can spend time with their pets without having to leave the park.
There are 12 standard, climate-controlled kennels that run $15/day, and four rustic doggie cabins for $35/day. (Additional pets add an extra $5/day.) Reservations are recommended during peak season, and no overnight accommodations are available. Dog owners are responsible for:
Adequate food supply
Proof that dog(s) have current rabies vaccinations
Cleaning up after their dog(s) at the enclosed walk area
Verification that the pet owner is 18 years of age or older
2) Because so many visitors to Florida's
Walt Disney World
bring their pets, there are five kennel locations situated at the
Magic Kingdom, Epcot, The Hollywood Studios, Animal Kingdom
and
Fort Wilderness.
Cats and dogs are welcome, as well as "pocket pets" such as hamsters and gerbils.
You'll need to make food arrangements for your pet at the Magic Kingdom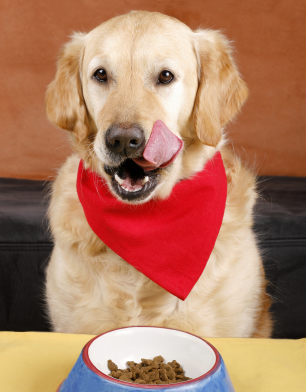 , Epcot and the Animal Kingdom facilities, which also offer extra walks and cuddles - and even an ice cream break for an additional charge. Rates start at $10/day, and go up to $70 for the VIP treatment. The staff will also take care of any medications for an additional $2 fee. All the pet care facilities offer sleepover arrangements, too.
3) The pet care area for
Universal Studios
, Orlando is located on the first level of the parking structure, and caters to both parks and
The Wizarding World of Harry Potter.
The daycare fee in this air-conditioned area is $15/ pet. While there is someone on duty to supervise, guests are required to take care of their pet's personal needs.
4)
Busch Gardens
in Tampa offers a free outdoor, heavily shaded area that can be used for daytime walks. On-site kennels are also available at the front of the main parking lot across from the first tram stop. The air-conditioned facility is staffed, and the cost is $10/day.
5) The newly-renovated, air-conditioned pet care facility at the
Kennedy Space Center
(in Orlando) is free. Although the kennels are locked, there is no personal supervision at the space center, so pet owners must bring their own bedding, food and water with them. Also, know that you'll need a "Visitor Complex Crewmember" to access the kennels.
6)
The Barking Lot
is located at
Hersheypark
, "the Sweetest Place on Earth." Admission is on a first-come, first-served basis, and it's available for a $10/day fee. The kennel is open during park hours from mid-May to mid-September, and proof of vaccination for rabies, distemper, and bordatella is required for all dogs; they must also be flea- and tick-free. Overnight boarding at the Hershey, Pennsylvania theme park is not available, and pets cannot be left in your car/vehicle.
7)
At SeaWorld Orlando
, pets have both inside and outside access.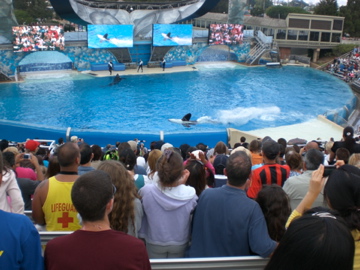 Although there is an attendant on duty, pet owners are responsible for their pet's food and exercise requirements. The charge is $15/day per pet, and the facility only accommodates dogs.
SeaWorld San Diego
also has a pet care facility (at the entrance to the park), and charges $10/day. Once again, it's a self-service set-up requiring pet owners to provide all food and bedding and to ensure that their pets have regular potty breaks, and are provided with nutritious meals.
8) Also located on the west coast are
Disneyland
and
California Adventure
in Anaheim, California. Kennels at the two back-to-back theme parks are available at a rate of $20/day, which includes a meal (for either dogs or cats). Pets are allowed to ride the Disneyland trams from the parking structures in order to get to the boarding facility, and must be picked up at the end of the day. (*Note: There are no facilities at the Disneyland Resort for overnight pet accommodations. Disneyland Resort Hotels do not allow pets; however, they do allow trained service animals.) The Disneyland Kennel Club and County of Orange requires rabies, distemper and hepatitis vaccination certificates from your veterinarian in order to board dogs over four months of age.
9) Pampered pets who make the journey
to
Universal Studios Hollywood
, in Los Angeles, can partake of complimentary pet care in an air-conditioned area. Pet owners are escorted to the area by a member of the staff for security reasons, and there's no attendant on duty. It's on a first-come basis, so guests should check in at the Will Call window early to ensure a place for their pet.
10) Outside the U.S.,
Canada's Wonderland
in Ontario offers pets an air-conditioned oasis at $6/day. Owners should bring all food, toys and bedding. The facility is equipped with a water faucet, bowls and kennel cages for guests' use, and pets must be kept in one of the provided cages.
********************************************************************
Checklist for pet travelers: Travel with your pet's up-to date-vaccination documentation - most places will request it before allowing pets to stay at the facility. Ensure that your pet is wearing proper identification, and that the collar is secure. Be sure to leave all your relevant information including hotel details and cell-phone number with the attendant in charge.
FAST FACTS
Busch Gardens


10165 N. McKinley Dr.
Tampa, FL 33612
888-800-5447
www.buschgardens.com



Canada's Wonderland


9740 Jane Street
Maple, ON L6A 1S6, Canada
905-832-8131
www.canadaswonderland.com



Disneyland & California Adventure


1313 S. Disneyland Drive
Anaheim, CA 92802
714-781-4565
www.disneyland.disney.go.com



Dollywood


Dollywood Lane
Pigeon Forge, TN 38763
800-DOLLYWOOD
www.dollywood.com



Hersheypark


100 W. Hersheypark Drive
Hershey, PA 17033
800-437-7439
www.hersheypark.com



Kennedy Space Center


State Road 405
Orsino, FL
321-449-4444
www.kennedyspacecenter.com



SeaWorld San Diego


500 Seaworld Drive
San Diego, CA
800-25-SHAMU
www.seaworld.com/sandiego



SeaWorld Orlando


7007 SeaWorld Drive
Orlando, FL 32821
800-432-1178
www.seaworld.com/orlando



Universal Studios Hollywood


1000 Universal City Dr.
Hollywood, CA 91608
800-864-8377
www.universalstudioshollywood.com



Universal Orlando Resort


6000 Universal Blvd.
Orlando, FL 32819
407-363-8000
www.universalorlando.com



Walt Disney World


1200 Epcot Resorts Boulevard
Lake Buena Vista
407-934-3000

www.disneyworld.disney.go.com
Photo credits: iStock.com; Erin Caslavka