Neda DeMayo
One Woman's Committment to Saving the Last Wild Horses of the U.S.



By Jon Deinzer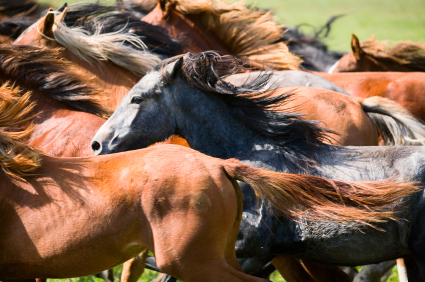 Our notion of the wild horses that once roamed the plains and western states of America are as diverse as the horses themselves. We were brought up with images of magnificent animals running headlong across wide expanses of the open prairie - lungs bursting with air, sinewy legs catapulting them forward, and water...always through water.

But did we ever envision the more recent images of malnourished, tired, broken and barely-alive creatures with spindly legs and starving bellies? Without the efforts of dedicated individuals such as those of Neda DeMayo and her staff at Return to Freedom (RTF), the wild horses of the prairies would probably only exist in television commercials.

RTF is a 300-acre ranch that doubles as a wild horse sanctuary. Founded in 1997 by Neda DeMayo, a former Hollywood costume designer and fashion stylist, it's the realization of her life-long dream: to protect the freedom and natural lifestyle of America's free-ranging wild horses. The sanctuary, located in Santa Barbara County, "provides a safe haven for wild horses, herds and burros who might otherwise be separated, slaughtered, abused, or left to roam without food or water." The animals who are relocated there are able to live out their lives in freedom, while simultaneously providing a chance for people to directly experience part of America's enduring heritage: the wild horse in its natural environment.

Though most people probably don't realize it, the wild horses seen in America today are the descendants of breeds once ridden by explorers from Spain, U.S. Cavalrymen, and American Indians.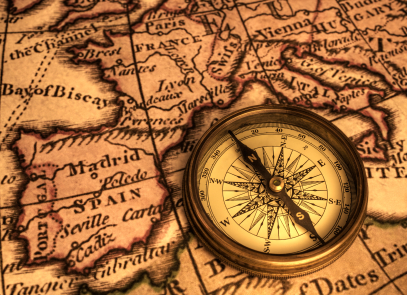 But they aren't an introduced species; they are, in fact, a reintroduced, native wildlife species as paleontological evidence points to horses living on the American continent prior to the Ice Age.

But where did the 200 wild horses and burros at Return to Freedom come from, and why aren't they living in the wild, open spaces allotted to them in 1971 when they came under the protection of the Wild Free Roaming Horse and Burro Act?

To answer that question requires an understanding of the political manipulation of the Bureau of Land Management (BLM) by various factions of the powerful, and extremely wealthy, livestock industry. Rounded up by helicopter and crammed into transport trailers by livestock contractors working for the BLM, the wild horses have been systematically removed so that ranchers and their cattle can then have sole access to the water and vegetation on the lands the horses were grazing on.
(In a fairly transparent effort to justify what they are doing, BLM claims they are removing the horses for their own good so they don't become "stressed" looking for water and food.)

To date, over 250,000 wild horses have been systematically rounded up and removed from public lands, and in late 2009, it was announced that the BLM was proposing a mass euthanizing of 30,000 wild horses. In response, DeMayo and her team worked with attorneys hired by In Defense of Animals (IDA) to block the continued roundup of horses in the Calico Complex in Nevada, as well as to stop the proposed slaughter.

As a result of the removal of thousands of these wild horses from land that was originally intended to be theirs, RTF developed a unique contract with the U.S. Fish and Wildlife Service (USFWS) to ensure that the horses it rescues from public lands are relocated as a group, with the herds intact. This helps to keep the family/herd group as a single unit, and makes relocation to the sanctuary easier and less stressful on the horses.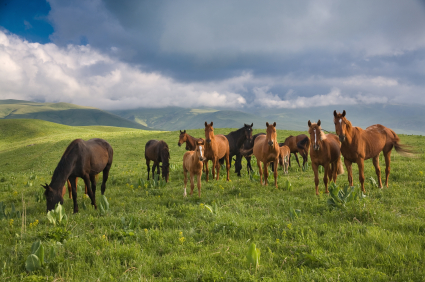 The seeds for DeMayo's vision of a wild horse sanctuary were planted in her childhood, where she grew up in Connecticut as a horse-lover - living "on the back of a horse." Of the countryside where the RTF ranch is located, she notes, "We have heaven right here on earth. I hope to give visitors an awareness of how important

it is to preserve what's left of our open spaces, our habitats and our wildlife species."

Most people don't realize what that equates to in raw numbers, so here they are: It's estimated that in the 1800s, America's wild horse population numbered over 2 million. In 2010, we are down to a mere 33,000.

In her continuing efforts to protect and preserve the remaining wild horses, DeMayo and her RTF organization spearheaded the American Wild Horse Preservation Campaign, that represents a "coalition of organizations working together to implement responsible and ethical wild horse management policies. This diverse coalition includes some 25 organizations, representing over 11 million people." And with any luck, their efforts will provide the protection and oversight of the remaining horses and herds that we

do

have left.

As an example of just that kind of hard-earned "luck," it was recently announced that RTF has partnered with the Soldier Meadows Ranch and Lodge in Gerlach, Nevada. Together, it's hoped they can convince the BLM to approve a proposal that would allow them to return as many as 1,700 recently-captured wild horses from the Calico Mountains Complex to their home range.

"We can make a real difference by creating a habitat that is conducive to all the wildlife in this beautiful area," says Jim Kudrna, owner and operator of Soldier Meadows Ranch and Lodge. "By partnering with us on this innovative plan, the BLM can show the American public that it is interested in solving this problem instead of continuing to put expensive Band-Aids on wild horse management issues."

If DeMayo's dream of returning the captured horses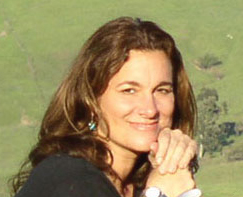 to their natural environment comes true, perhaps we'll once again be able to witness these magnificent animals in the wild, open spaces to which they once belonged.



Find out about the work of Return to Freedom and how you can visit the sanctuary at:

www.returntofreedom.org



To learn more about the AWHPC, the latest policy initiatives and political issues, visit the campaign website at: www.wildhorsepreservation.org



Photo credits: iStockphoto.com; Return to Freedom